2017 Peak Partner Highlights
Thank you for partnering with us to provide almost 50 million meals to our hungry neighbors! Here are a few highlights from our combined efforts.
Community Food Bank in Grand Junction, our 2017 Peak Partner Award winner, now has a 3-door commercial freezer, thanks in part to the $1,000 Peak Partner award, enhancing their ability to serve their community on the Western Slope.
We released the first annual community impact reports to share the tremendous difference all our partner agencies make for those struggling with hunger.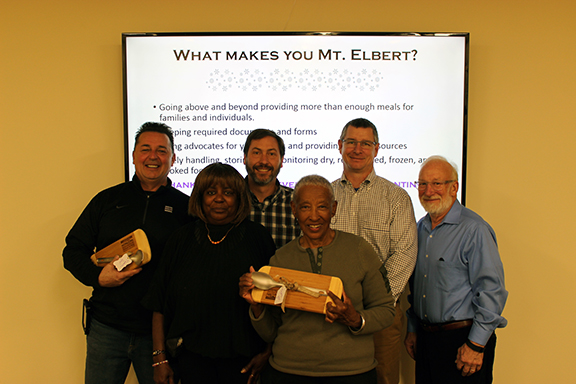 Our partner agencies that reached the highest, Mt. Elbert level were invited to attend a special breakfast recognizing their exemplary leadership and community impact.
These agencies reached Mt. Elbert status by going above and beyond in the way they assist their clients and oversee their food distribution programs.
We're grateful for all our partners and look forward to working with everyone to reach new heights in 2018! If you'd like to learn how to achieve Mt. Elbert status or increase your Peak Partner ranking, we're here to help. Please contact our agency relations team to discuss ideas for your program.
---
Rolling Out Meals with Our Mobile Pantry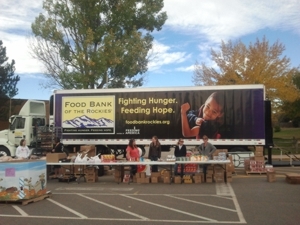 Did you know our mobile pantries distribute food to clients based on self-declared need? If you have clients who need additional help, refer them to our mobile pantry program. Visit our website to access the pantry zip code locator.
Want to earn VIP credit for your agency? We're always looking for volunteers at our mobile panty distribution sites. Come meet our two new drivers, Doug and Andy, and share the gift of time! Colin Fitzgerald can answer your questions, colinfitzgerald@foodbankrockies.org.
---
TEFAP Common Findings during Management Evaluations: Part 2

Display the Notice of Beneficiary Rights, maintain complete records for each household and use the most current application. Detailed information below.
Written Notice of Beneficiary Rights Not Posted
Policy Memo FD-138: Written Notice and Referral Requirements for Beneficiaries Receiving TEFAP and CSFP Benefits from Religious Organizations: Organizations, inclusive of all recipient agencies and local agencies certifying potential beneficiaries and providing TEFAP and CSFP benefits to participants, must provide the written notice, per the program specific requirements described below, to applicants prior to the time they enroll in the program or receive services from such programs.
ERA's must display the Written Notice of Beneficiary Rights in a client visible area if associated with a religious organization.
Incomplete TEFAP Applications
7 CFR 251.10 (3): Each distribution site must collect and maintain on record for each household receiving TEFAP commodities for home consumption, the name of the household member receiving commodities, the address of the household (to the extent practicable), the number of persons in the household, and the basis for determining that the household is eligible to receive commodities for home consumption.
All agencies must complete all fields of the TEFAP Eligibility Application for each household, training their agency staff in the certification process, and complete and document certification for each applicant prior to distributing USDA foods.
Outdated TEFAP Applications
TEFAP Policy & Procedure Manual Section VI.B.1: ERAs will use the most current version of Form FDP-CO-100, "TEFAP Eligibility Application" to document household signatures and eligibility criteria….
All ERA's must implement the current TEFAP Eligibility Application dated 4/10/17 v.1.
---
We're Hiring!

We're looking for a new warehouse person. Visit our website for complete job description and please share with clients who may be looking for employment!
---
Moving into Wellness – Free Resource from Healthy Child Care Colorado
Raising healthy children is no easy task. You can obtain valuable knowledge and tools at training sessions, being offered at no cost, by Healthy Child Care Colorado. There are multiple sessions, addressing several important topics, being held in both Denver and Loveland. Register today and become better equipped to support the special young people in your life.
---
Closures in January
Agency Express shuts down at the end of the day on January 26. Orders can be picked up through January 29. We'll be closed for half-year inventory on January 30 & 31.Agency Express will reopen at 6:00 AM on February 1. Make sure to plan for these closures.
The 2018 Calendar is now available.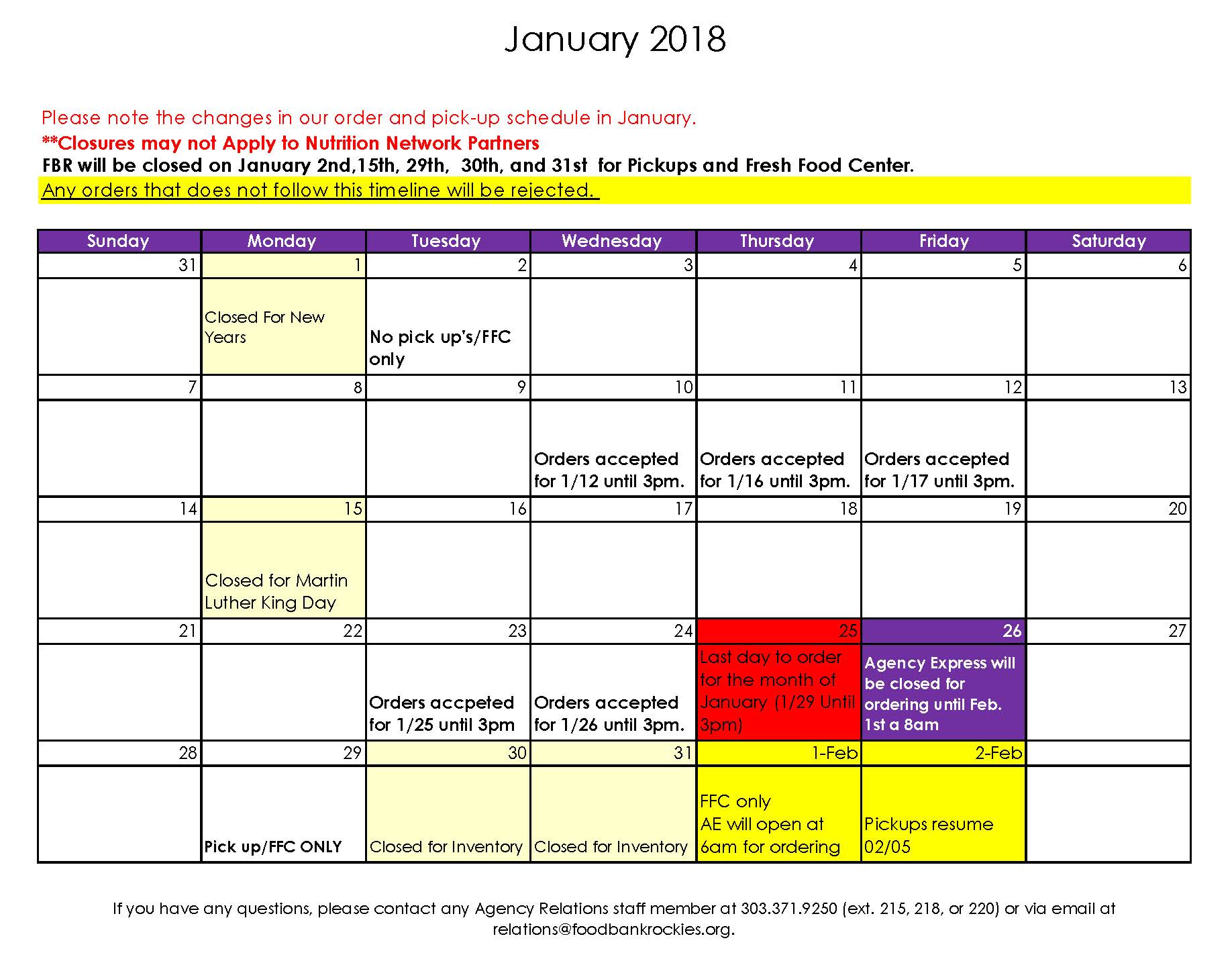 This institution is an equal opportunity provider.