It's almost time to apply for… Summer Food Service Program!
Does your organization serve kids over the summer?
FBR's Nutrition Network is recruiting sites for 2018 Summer Food Service Program (SFSP). If you're interested in becoming a site and serving free meals to kids over the summer, keep an eye out for the 2018 application.
To qualify, a site must be located in a school attendance area where at least 50% of the children are eligible for free or reduced-price school meals.
SFSP begins June 1st.
For more information email: bwebb@foodbankrockies.org

---
Is There a Tax Refund in Your Clients' Future? Help Them with These Resources!

Need to file? Tax season is approaching and there are a number of resources available in Colorado. Take advantage of this opportunity so forms are being filed properly and money isn't being left on the table.
Did you know the Earned Income Tax Credit (EITC) has been called the country's "largest and most successful anti-poverty program" (Brookings Institution, 2009). It has also been shown to improve a number of health outcomes, improve children's development, and promote work (Center on Budget and Policy Priorities). We want to make sure that all people eligible for tax credits, like the Earned Income Tax Credit and Child Tax Credit, receive them.
What is the Earned Income Tax Credit (EITC)?
The Earned Income Tax Credit (EITC) is a refundable tax credit from the Internal Revenue Service (IRS) that helps boost the incomes of low-wage, working families.
Who qualifies?
Families who earned $54,000 or less qualify for free tax preparation services designed to help them access the Earned Income Tax Credit (EITC) and get the best refund possible
What can you do?
Tell clients, agency partners, family and friends about Tax Help Colorado and EITC.
Direct qualifying individuals to these resources:
Order free printed materials from The Piton Foundation, including a flier and poster to promote these resources in your community. Order free materials here: https://www.pitonresources.com/ or contact Brooke Visser, EITC campaign associate to order your free materials.
---
Make Sure Your VIP Volunteers Know the Rules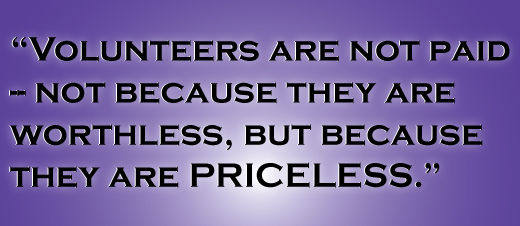 • There will now be two shifts per day at our Nome Warehouse, 9am-11:30am and 12:30pm-3pm. Shift times at our Main Warehouse will remain the same, 8:45am-noon and 12:15pm-3:30pm.
• Distribution Policy: FBR is regularly audited by Feeding America and the American Institute of Baking (AIB), and most of our policies are in place to be compliant with their standards and USDA guidelines. Damaged or out-of-date product (including product with a close expiration date), or product missing pertinent information, must be destroyed. No one is permitted to use, distribute, or consume discarded product. FBR is legally bound to distribute food and grocery products only to our partner agencies through our distribution center or directly to those in need through our mobile pantry and government commodities programs. We are not able to give any product to volunteers to consume, including product close to expiration.
• Ethics: Dishonesty and theft are not tolerated. Donated food on the warehouse floor and in back areas is designated for agencies and is NOT available for consumption. This includes "free" product and items close to expiration. Volunteers are not permitted to set aside, save, store away or appropriate product of any sort for agencies during their shift. This is regarded as theft. Any volunteer caught stealing--including, but not limited to, consuming donated food, setting product aside, or saving product--is subject to disciplinary action--including, but not limited to, termination as a volunteer. The volunteer's Partner Agency will be notified of the infraction and that person will no longer be able to pick up product from our facility.
---
We're Hiring

We're looking for good people who want to fight hunger. Visit our website for complete job descriptions and please share with clients who may be looking for employment!
---
Keep Food Safe with these Transportation Guidelines

FDA website: https://www.fda.gov/downloads/Food/GuidanceComplianceRegulatoryInformation/GuidanceDocuments/ProduceandPlanProducts/UCM169112.pdf
General Transport Considerations Growers, packers, shippers, brokers, exporters, importers, retailers, wholesalers and others involved in the transport of fresh produce should help ensure that sanitation requirements for trucks or other carriers are met at the different steps within the transportation chain.
Some specifics to consider are:
Inspect trucks or transport cartons for cleanliness, odors, obvious dirt or debris before beginning the loading process.
Keep transportation vehicles clean to help reduce the risk of microbial contamination of fresh produce. Operators should be aware of prior loads carried in a transport vehicle and take this information into consideration when determining use of a vehicle. Trucks that were recently used to transport animals or animal products, for example, would increase the risk of contaminating fresh produce if the trucks were not cleaned before loading produce. Consult local or state agencies or universities to determine the most appropriate cleaning and sanitization methods for individual operations.
Maintain proper temperatures to help ensure both the quality and safety of fresh produce. Operators should work with transporters to ensure adequate control of transport temperatures from the loading dock to the receiving dock. Transporters should be aware of temperature requirements for produce being hauled and avoid delivery of mixed loads with incompatible refrigeration requirements.
Load produce in trucks or transport cartons in a manner that will minimize damage. All fresh produce should be carefully loaded in trucks or transport cartons in a manner designed to minimize physical damage to the produce and to reduce the potential for contamination during transport. Produce should also be loaded so as to allow proper refrigerated air circulation.

Optional temperature controls
Thermal blankets
Refrigerated truck
Coolers

If transporting longer than 30 minutes
Check temperatures after arriving:
Refrigerated items: 32-40 degrees
Frozen items: 0 degrees or below
---
Is there a TEFAP audit in your future?

IF you get a letter stating the State of Colorado is going to come to your agency for a TEFAP Audit of your program, FEAR NOT!! Su-z Moore will visit before your audit to go through your program with you and ensure your audit goes smoothly. She'll bring all current documents, share hints and tips and make sure you're comfortable with the questions you might be asked and answer any questions you might have. We're here to help in any way we can!
---
How Do We Prepare Dried Pinto Beans?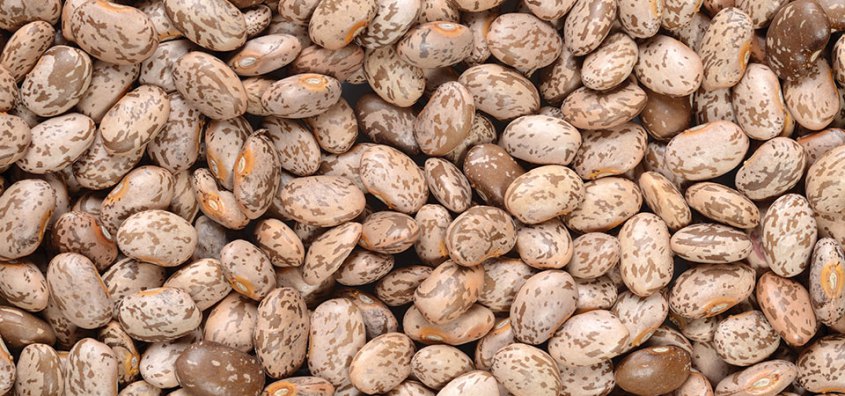 OVERNIGHT SOAK METHOD
Note: Make sure you use a pot large enough since beans expand to double or triple their size when soaked and cooked.
1 CUP DRY BEANS MAKES ABOUT 3 CUPS COOKED BEANS.
Place beans in a pot and cover with water at least 3 inches above the beans.
Soak overnight. Drain the soaked beans; rinse with clean water and drain again.
Put beans in pot (or keep in same one), add clean water (about 3 cups if you started with 1 cup of dry beans), bring to a boil, turn the heat down to low, and cook slowly until tender –about two hours.
You may need to add more water during cooking. The beans are now ready to use in recipes that call for cooked or canned beans.
Note: For recipes with a long cooking time, like soups or baked beans, you can use the drained beans once they have soaked overnight, then follow directions in the recipe.
---
Closures in February
Make sure to plan for these closures.