Food Safety & Civil Rights Certification Must be Completed by September 13th
Food Bank of the Rockies University offers these courses FREE!
The Food Safety & Civil Rights Courses are available online. Completion of these courses is required annually for all active partners of Food Bank of the Rockies across all of our programs. After you have completed the self-paced course, you will take a short multiple-choice test. A score of 80% is required to pass and be compliant. Once you've passed, print your certificate for your records. There is no need to send us a copy; we have access to the names of all with passing scores.
These courses fulfill USDA and Feeding America requirements and help ensure the safety and health of those consuming food product distributed by Food Bank of the Rockies and our partners. We feel so strongly about theses trainings that our staff also completes them annually.
For instructions & required courses, click here to begin. If you are a new user, remember to sign up as an Agency Employee or Volunteer so we may capture your completion of these courses correctly.
If you have questions regarding the requirements or have difficulty accessing the online courses, please contact your Food Bank of the Rockies' programs representative.
---
Link2Feed Offers Benefits, Insights and the Chance to Go Paperless!
Link2Feed, preferred provider for Feeding America® Service Insights initiative, provides network food banks with a guiding framework for responsible and effective data collection and helps improve programs serving our community. Have more services and programs than a food bank? Great! Link2Feed allows you to track all your programs FREE: meals, vouchers, clothing bank, etc.
If you offer TEFAP, you could go paperless with Link2Feed. To move to paperless, your site has to have been using Link2Feed for 4-5 weeks and TEFAP paper logs must match what is on Link2Feed. An audit will be completed by one of our outreach representatives and if approved, we'll provide your organization with a signature pen.
Sign up for a training and access to this valuable tool and resource, at no cost to you! If you are a partner outside the metro area and are interested in training, please reach out if you're interested or have questions.
To sign up for Link2Feed training for your program, click here.
Have questions about Link2Feed and what it can do for your program? Contact Dominica Gonzalez at 303-375-5818, or dgonzalez@foodbankrockies.org
---
Do you run an afterschool program for children?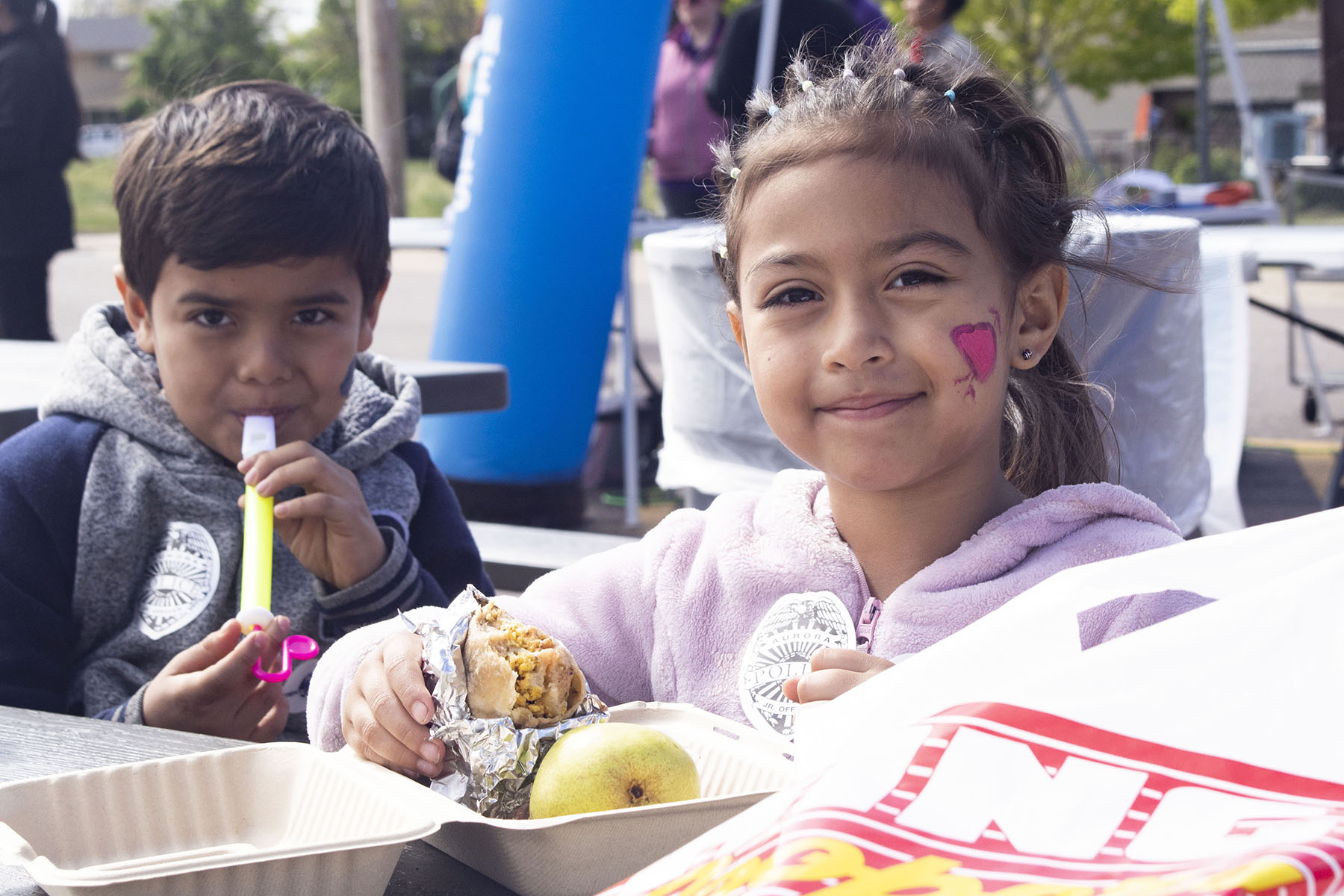 Apply for CACFP under Food Bank of the Rockies' sponsorship!
Food Bank of the Rockies offers an assortment of nutritious food for qualified neighborhoods through the Child and Adult Care Food Program (CACFP).
If interested or have questions, please contact Brandy Webb at 303-375-5862 or apply online.
This institution is an equal opportunity provider.
---
Partner Up for Food Donations with a Starbucks near You!
Are you interested in providing tasty snacks and packaged items to your clients from Starbucks? Sign up to pick up food donations from Starbucks stores in your area. We still have several Starbucks in Thornton, Westminster, Cherry Creek, and south Denver that would like to donate to our partners located near them. We ask that participants commit to picking up at least 3 times per week and from more than one store. We can provide all the gear you'll need to make it happen. Check out the requirements and details here.
If you are interested or would just like to learn more, please reach out to Suzi Casillas at scasillas@foodbankrockies.org
---
Best Practices for your Program
Maintaining food safety standards for storing and handling product is crucial for protecting the health of the clients you serve. The Food and Drug Administration estimates that 48 million illnesses, 128,000 hospitalizations, and 3,000 deaths occur from food borne illnesses in the U.S. each year. Not only is maintaining food safety standards important to protect our clients, but it is the law.
Here are some very important things your agency should have in place and/or monitor:
Safe Storage Practices
Safe Transport Practices
Product Code Dates
Temperature, Pest Control, & Cleaning Logs
Please review these best practices in Section IX of our Partner Agency Best Practice Manual here.
---