CEO'S Corner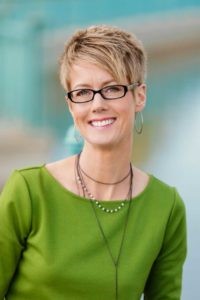 The last few months have been very challenging and also inspiring. We've nearly doubled weekly food distribution since mid-March, now totaling 2.5 million pounds of food distributed each week or enough food each day for 300,000 meals. This has necessitated additional drivers and warehouse staff, a night shift, rented refrigerated trailers, the purchase of $800,000+ in food per month, and an additional warehouse. We're still depending on nearly 100 volunteers per day (socially distanced with safety protocols in place) and have been blown away by volunteers and donors stepping up to make this level of increased service possible.
Many of the hardest hit by this pandemic are people living on low incomes. An astounding 53% of low-income Coloradans are worried about paying for food, and 35% of all Coloradans are currently having difficulty paying for basic necessities like food -- a number that has almost doubled in the last few months. Fortunately, we have seen an outpouring of support and have been able to respond to this crisis with levels of growth previously unimaginable. Whether you donate funds, food, or time, every gift allows us to step up during this critical time... for as long as it takes. Thank you for your continued partnership.
---
Betty Van Hook Award Winner: Mike Kenyon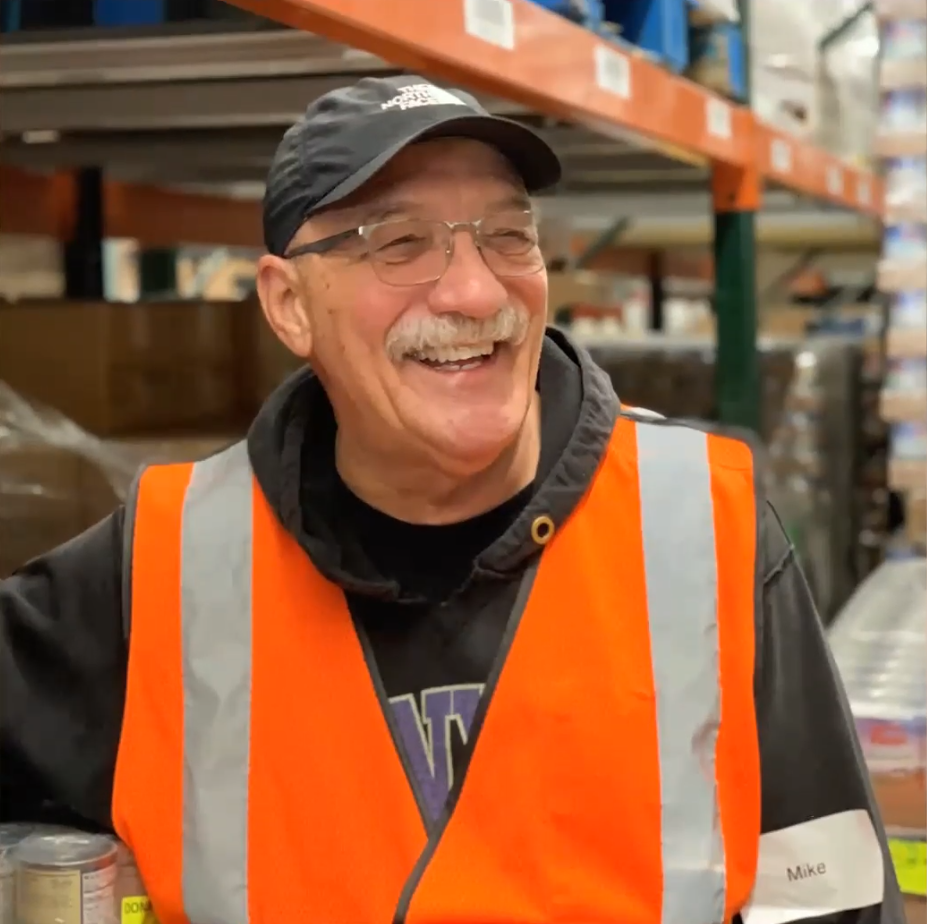 Mike Kenyon, retired CEO of YMCA North Central Ohio, has dedicated his life to giving back to those in need. Back in 2017 when Mike stopped by Food Bank of the Rockies for a tour, almost as soon as he stepped foot in the door, he was hooked. Mike decided to volunteer because he didn't want to drive his wife crazy anymore and shares, "Getting out of the house was once filling a gap to keep Cindy sane, but soon became a love affair."
Three years later, Mike has contributed more than 1,200 hours to our organization and become an essential volunteer on our agency dock. Mike chose the dock because that's where we needed help and soon it became his favorite area to volunteer. Mike thrives on the dynamic environment the dock provides and enjoys working face-to-face, building relationships with our partner agencies. He shares his time three days each week helping our Agency Dock Lead, "G", ensure our partners receive their orders.
The Betty Van Hook Award is given to dedicated volunteers who embody Betty's spirit of selflessness and generosity. We're blessed to experience Mike's positive attitude and warm sense of humor. Even while recovering from surgery, Mike volunteered and greeted everyone with a smile. Having consistently gone above and beyond for Food Bank of the Rockies, we're honored to present this award to Mike. Congratulations, Mike, and thank you for all that you do!
---
Volunteer Appreciation Award Winners
Food Bank of the Rockies also awards hard-working volunteers whose efforts have made a noticeable impact on our organization. Congratulations to these volunteers for exemplary service in the past year.
Top Individual Volunteer: Jean Gradoville, Community Kitchen
Top Volunteer Group: FRIENDS (Joan Stonis, Beth Trimmer, Joann Freedman, JoAnne Clark, Sandy Nelson, Dawn Ott, and Beverly Sperring), Distribution
Top COVID-19 Volunteers: Sandy Stewart and Liz Watts, Agency Dock
Every Gift of Time Makes an Impact
Food Bank of the Rockies has stepped up, along with our partner agencies, to do everything we can to provide as much food to our community as possible.
Pre-COVID-19, our organization distributed about six million pounds of food each month. Through the pandemic, our poundage has continued to increase, reaching nearly 10 million pounds in the past month, a record number, and a monumental achievement, made possible because of the generosity of our community, including the incredible support from our volunteers.
According to Feeding America, about 40% of people seeking food assistance during the pandemic are doing so for the first time. Job losses, school closures, requirements to quarantine, and other issues related to changes in the way we live and work during this pandemic are causing financial struggles for so many of our neighbors.
When you volunteer at Food Bank of the Rockies , you are providing needed nourishment and peace of mind to your local community. Thank you for stepping up with us. Thank you for working on the frontlines with us so our neighbors who cannot afford to purchase food have the nutrition they need during this difficult time.
---
Joe & Debbie Sakic are Still Bringing Hope
Food Bank of the Rockies is excited to share that this year's Joe Sakic Celebrity Classic at Sanctuary on Thursday, September 10. Foursomes are still available and begin at $6,000. The tournament will have modifications to follow CDC guidelines and create a safe event for all participants. Please contact Kristina Thomas for more information kthomas@foodbankrockies.org.
Joe & Debbie Sakic's annual dinner will now be hosted virtually. Please join us for the final Joe & Debbie Sakic Bringing Hope to the Virtual Table Celebration on Friday, September 11, or Saturday, September 12 (exact date based on the NHL and the Avalanche's playoff schedule). We gratefully appreciate your flexibility and understanding. Please visit the event website for sponsorship and ticket information.
Your support is needed more than ever. Since mid-March, Food Bank of the Rockies has seen an entirely new level of food insecurity in our communities. With your support of this year's golf tournament and dinner, thousands of children and their families will receive meals despite these turbulent times.
---
Other Ways You Can Support our Efforts
Financial Gifts
The need is extraordinary and unlike anything we've experienced. Our services are critical to ensure sure families have food. If you can contribute, please give. Our expenses have increased dramatically, and we anticipate $16 million in expenditures over the next six months to ensure we have food and supplies to respond during this crisis. 
IRA Charitable Rollover
Individuals age 70 1/2 and older may make direct transfers of up to $100,000 per year (and up to $200,000 per year for married couples) from individual retirement accounts to Food Bank of the Rockies without having to count the transfers as income for federal tax purposes. Please call or email Jennifer Lackey, Chief Development Officer, at 303-375-5819 for additional information.
Do YOU or Someone You Care About Need Help?
Food is available. Please visit our website for distribution locations.
Upcoming Volunteers Opportunities
As we begin phase in more volunteers to help meet the growing demand we have immediate shift openings in our warehouse. Volunteers must be at least 14 years old (accompanied by an adult) or 16 years old to volunteer on their own. We're temporarily asking that groups reserve no more than 20 spots during bookings. Please visit our website for current opportunities.
Spread the Word
Share our impact on social media. Every share, like, comment, and retweet helps us reach more people with important information. You can find Food Bank of the Rockies on the following sites: Facebook, Instagram, LinkedIn, and Twitter. Please help us spread the word about the vital work we are doing.