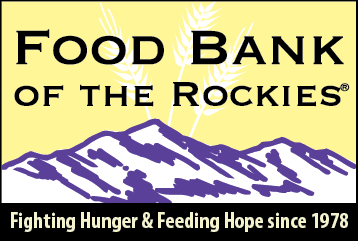 URGENT UPDATE FOR PARTNERS
Together, we can nourish people facing hunger!
View this message on our website.
FOLLOW US:




Update your email subscription preferences.
March 18, 2020
IMPORTANT INFORMATION ABOUT OUR DENVER FRESH FOOD CENTER
Due to reduced grocery rescue product being received, the selection of items in the Fresh Food Center is less than normal. Our retail partners have indicated that this should rebound by next week.
Our drivers are working to pick up as much perishable product as possible from our local retailers daily and return mid to late morning. We will unload these trucks as quickly as possible and restock the Fresh Food Center immediately.
Based on the product supply, we encourage partner agencies without warehouse orders to come between 12:00PM – 3:10PM. With the new time frame and fresh deliveries, you should experience a better variety and quantity. As things calm down through the next few days/weeks, we will re-assess and adjust accordingly to best serve our partner agencies.
If you have further questions, please contact:
Food Bank of the Rockies' Team