Trout's Fly Fishing Holiday Food Drive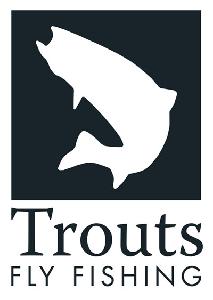 Team Fundraising Goal: $200.00
Total Number of Gifts: 4
Total Value of Gifts: $40.00
Please bookmark this page.
Recent Donors
Scott Tarrant
Mr. Michael Lenetsky
Fred Miller
Mr. Will Rice

Full Donor List
Trout's Fly Fishing would like to give back to the local Colorado community.
Guest Book
If you would like, you can add your name and a short message to our Guest Book. Thank you.

Sign the Guest Book
money mutual
Thu, Aug 28, 2014
spot loan
Sun, Aug 10, 2014
cash loans online
Thu, Aug 07, 2014
get a loan today
Sat, Aug 02, 2014
payday loans
Wed, Jul 09, 2014
payday loans
Fri, Jul 04, 2014
instant loan today
Fri, Jul 04, 2014
payday loans
Sat, Jun 14, 2014
online loans with no credit check
Fri, Jun 06, 2014
online payday advance
Sat, May 24, 2014
payday loans
Fri, May 23, 2014
TrdXJGuKvozgzTqptw
Sat, Sep 21, 2013
qzjDixVvUTUnhje
Tue, Sep 17, 2013
imRxmBqbsC
Sat, Sep 14, 2013
qcQUnEjreoKyjxtZ
Fri, Sep 13, 2013
IMqoCBivYVriQ
Wed, Sep 11, 2013
RchyNUYiXCmf
Mon, Sep 09, 2013
pctjvfDkKL
Mon, Sep 09, 2013
MDgQekEXybWMbSa
Sun, Sep 08, 2013
aGcEenXQjlpWHODo
Fri, Sep 06, 2013
yPOQrvfsUyuRXPWQku
Tue, Aug 13, 2013
LfyzCzOwWytSrzXMhRpL
Tue, Aug 13, 2013
Hi Danny explaining to clneits that they suddenly have to start paying for things that you normally do for free is no fun at all but I don't necessarily believe that your customers stick with you (and give you new projects) because you throw them freebies. Even if that *is* the case, if you feel like you're being taken advantage of, it's just not worth it. When I have found myself in this situations, I often end up resenting the client, even if they're sending me more work. You deserve to be paid for your time, and while explaining that to existing clneits is going to be tricky and probably a little uncomfortable no matter how you do it, moving forward, I strongly suggest you avoid doing things for free as much as possible. Your customers come back to you because you are good at your job, you deliver a quality product and they feel confident that you will get the job done well and at a fair price, not because you do things for them for free. And honestly, if that IS why, those types of clneits have always proven to be more trouble than they're worth.Think about your mechanic you trust him or her because they treat you with respect, they answer questions, and you feel like you can trust them. If they occasionally throw in an extra for free (a car wash with your oil change, etc) that's great but if they stopped doing that, would you stop taking your car there? Probably not. You've already built up trust and a relationship with them, and that is going to be worth more in the long run to you than the occasional wheel alignment when you've just dropped $500 on new tires.
http://kfbhzd.com
[
http://url=http://zowtfye.com
]zowtfye[/url] [
http://link=http://etuibm.com
]etuibm[/link]
---
If you think this page contains objectionable content, please inform the system administrator.