Are You Using Link2Feed?
What is Link2Feed (L2F)? L2F makes client intake and case management easy! It's an efficient and streamlined client database for intake and case management, all done ONLINE.
How does Link2Feed help my program? Provide the best services to your clients by offering a one-time intake and information about additional services and resources, all while maintaining the confidentiality of the individuals. It's secure, user-friendly, convenient, and can be a powerful tool for data collection, reporting, and communication. Use the information to bolster your organization's Community Impact Report (Link to CIR), benefiting everyone involved, from your agency to your clients.
Ready to learn more about Link2Feed?
Click here: https://www.surveymonkey.com/r/FBR_L2F
---
Learn About Your Program's Impact!

Community Impact Reports (CIR) will be released September 2018! The reports help you review pounds received, meals provided, and your average ASF per pound. You'll also receive a breakdown of how you received those pounds and your Peak Partner status. Use this report for submitting grants, setting pantry goals, sharing impact with clients, volunteers and supporters.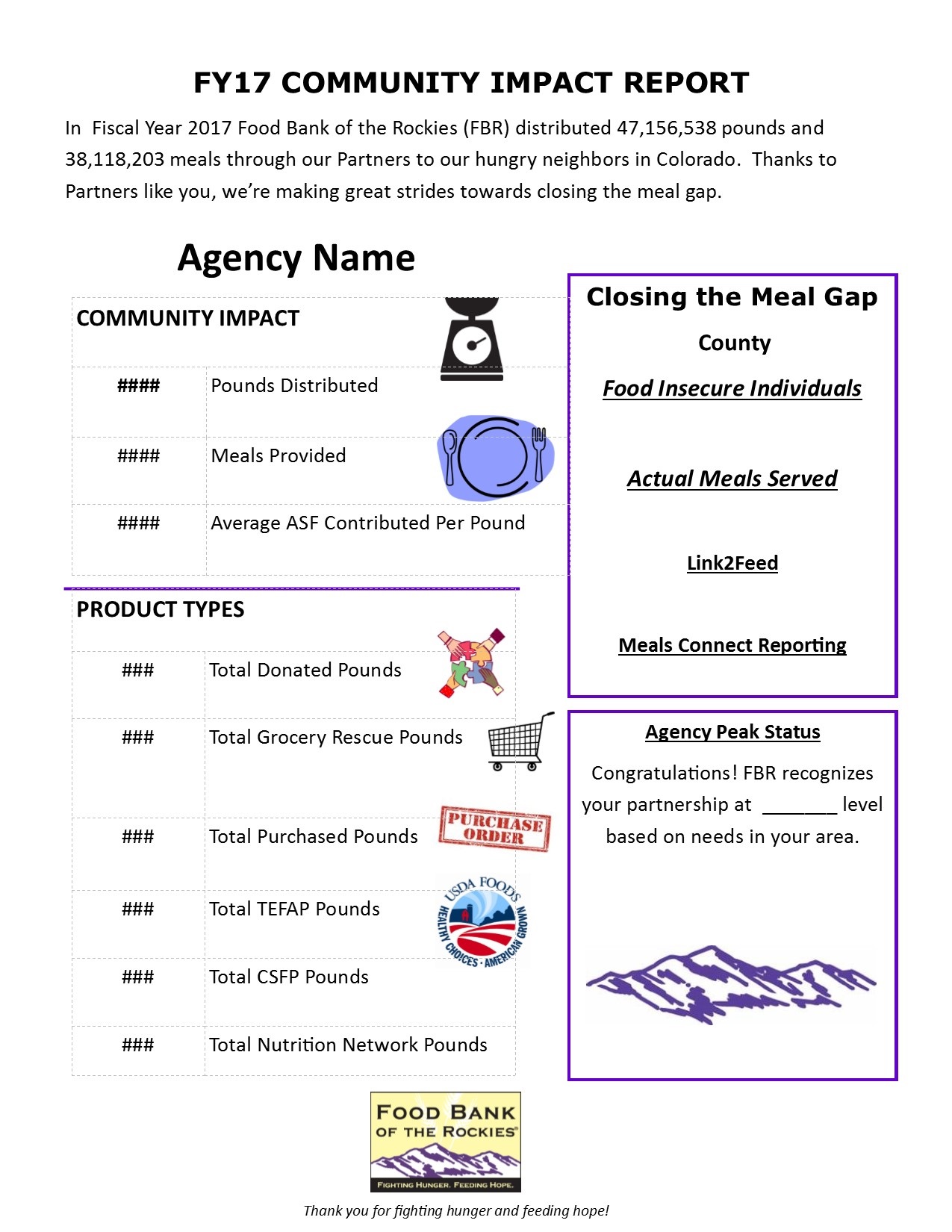 Please make sure all mailing addresses are updated so your report arrives where you want it!
---
There is still time to apply for… Summer Food Service Program!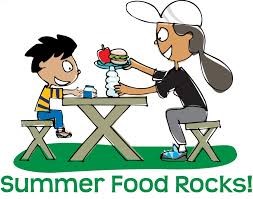 Does your organization serve kids over the summer?
FBR's Nutrition Network is recruiting sites for 2018 Summer Food Service Program (SFSP). If you're interested in becoming a site and serving free meals to kids over the summer, fill out the application today!! CLICK HERE FOR APPLICATION
To qualify, a site must be located in a school attendance area where at least 50% of the children are eligible for free or reduced-price school meals.
Apply by Tuesday, May 29th.
SFSP begins June 1st.
For more information email: bwebb@foodbankrockies.org

Reminder: If you've already applied, plan to attend one of the training dates listed below.
May 11th 10:00am
May 18th 10:00am
May 23rd 10:00am
May 25th 10:00am
Join the Party!
We're kicking off the Summer Food Service Program with a bonus Mobile Pantry, Tuesday, May 29th from 9 AM – 12 PM. There will be plenty of food distributed along with fun activities for the whole family. CLICK HERE FOR THE INVITE
---
Distribute TEFAP? Received an Audit Letter from the CDHS?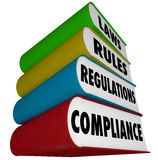 When your Agency receives a letter from the CDHS that they're going to schedule an audit of your program, please respond immediately and make yourself and your staff, available to them. This is a requirement to participate in the program. Food Bank of the Rockies will also be contacting you for a Program Review. We do these reviews every two years and love seeing your program, staff, and volunteers!
CSFP Review Time
Food Bank of the Rockies is required to review your CSFP program each year. Please collaborate with our scheduling staff. We're excited to learn more about your program and meet your wonderful staff and volunteers.
---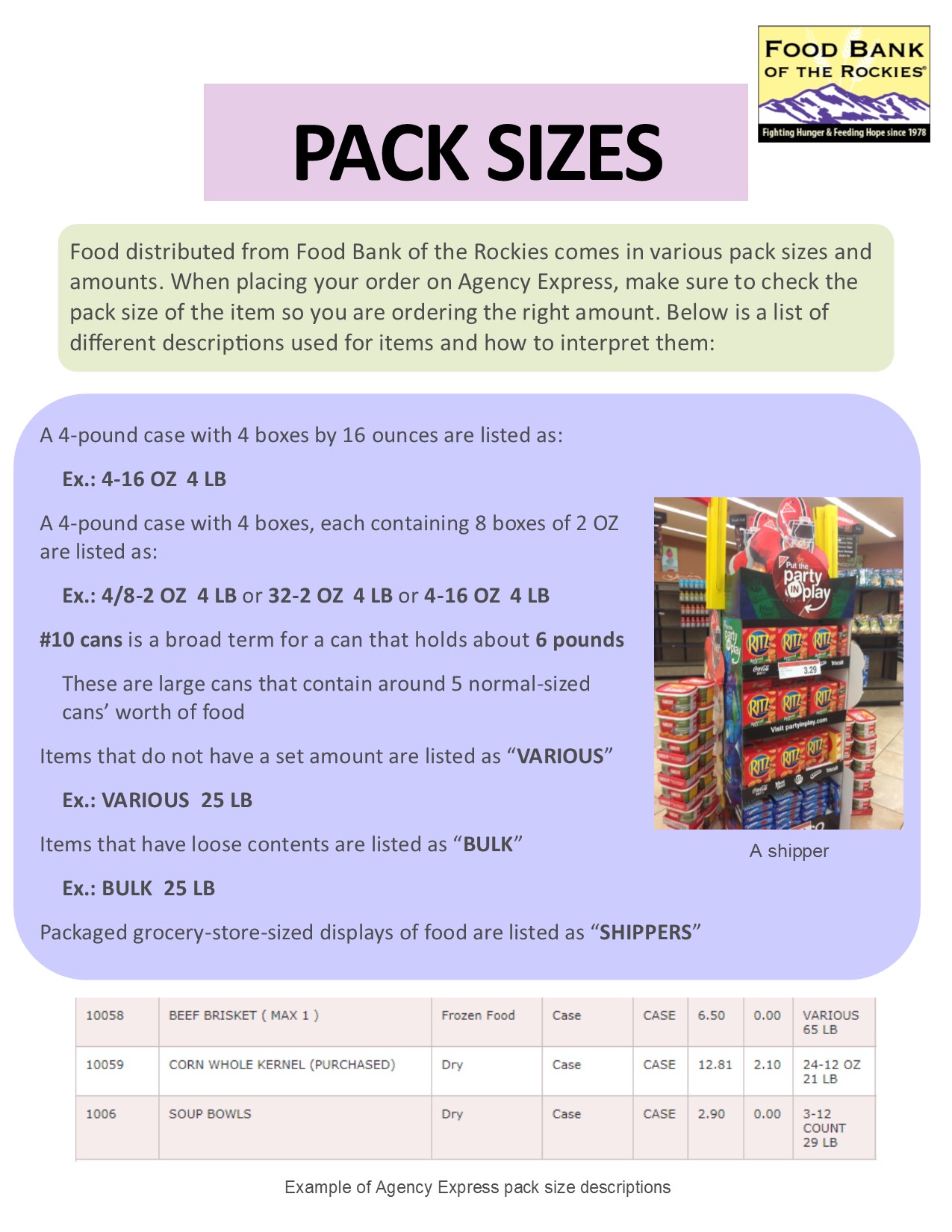 ---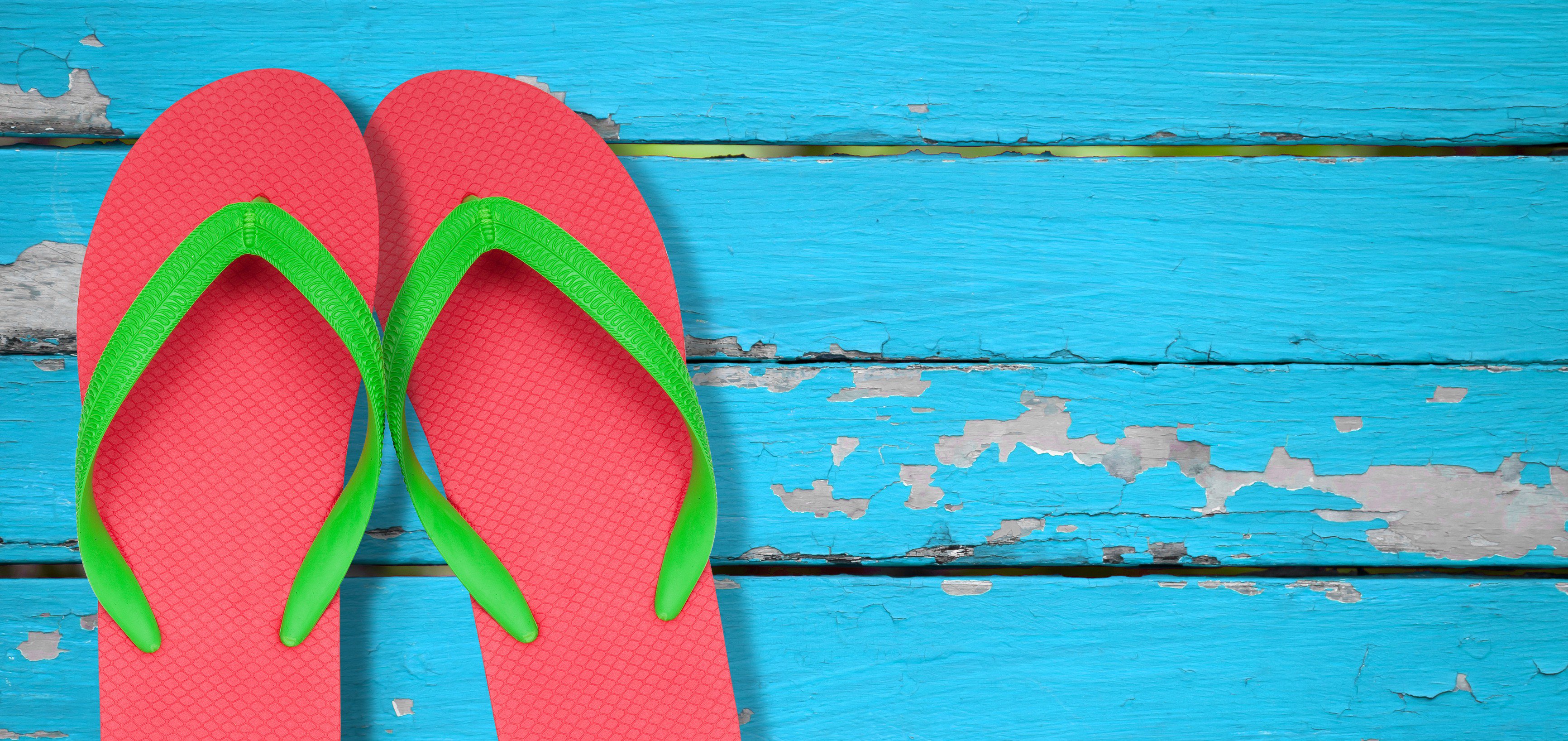 Don't Expose Your Toes!
It's warming up outside. Remember, wearing closed-toed shoes is required inside the warehouse and while loading orders. This is for your safety, as well as the safety of our staff. If you're not wearing close-toed shoes, a staff member will ask you to leave.
---
May Closures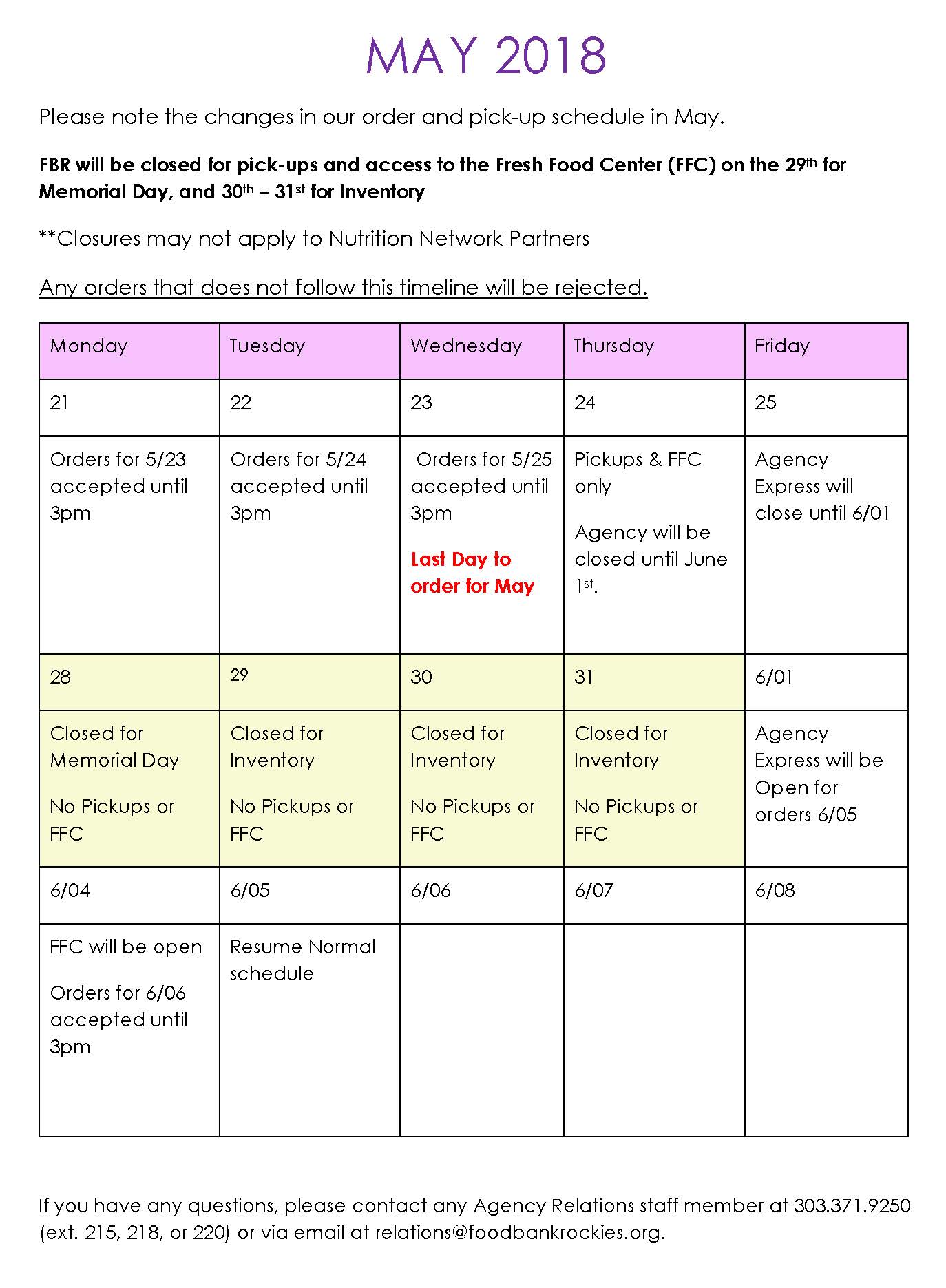 This institution is an equal opportunity provider.